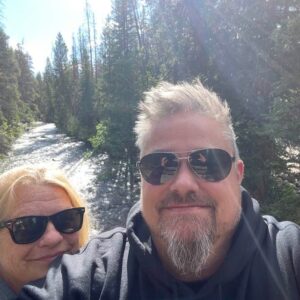 Pastor​ & Director of Atmosphere
Favorite Verse: 
'I admit that I haven't yet acquired the absolute  fullness that I'm pursuing, but I run with passion into his abundance so that I may reach the purpose for which Christ Jesus laid hold of me to make me his own. I don't depend on my own strength to accomplish this;  however I do have one compelling focus: I forget all of the past as I fasten my heart to the future instead. I run straight for the divine invitation of reaching the heavenly goal and gaining the victory-prize through the anointing of Jesus.'
– Philippians 3:12-14TPT…
What am I passionate about?
Singin' some Feel-Good tunes with friends on my Guitar & Harmonica, Giving my wife & kiddos a hard time, Enjoying a ride in the great outdoors on my Harley, Sitting with a good book that expands my capacities, My people @ PASSION Vineyard, Throwing any meat on a Fire & enjoying with friends, Parkour, Getting out into the art of the Creator; Nature, Hiking, Hearing Your Story & maybe sharing some of mine, Spending time with my one and only Jesus
Contact Wade
wade@passionvineyard.life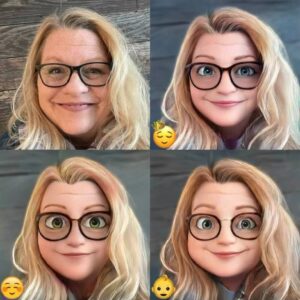 Co-Pastor & Spiritual Coach
Favorite Verse:
"One thing I ask of God, one thing I seek: that I may dwell in the house of the Lord… To gaze on the beauty of the Lord."
– Psalm 27:4
What am I passionate about?
Selah. Breathe.
I married a hunk of a man who is my umbrella and keeps my pace.
I love walking, nature, lemonade in the sun, hot cinnamon lattes in the fall, and cozy mysteries. A dream of mine: to own a coffee & used book shop. A second dream is to learn to quilt. "To know and worship Christ and then make Him known" is my heartbeat and the footprints I leave everyday.
Contact Natalie
natalie@passionvineyard.life
Favorite scripture:
   (1Jn 2:27 CJB)
What am I passionate about?
 I am most passionate about knowing TRUTH: Spiritual truth, scientific truth, and anything in between truth.  My perception of what truth is forges the shape of my decisions and choices and actions.  Jesus says He is Truth.  Indeed He is Truth.  The passion in me for creating music, creating dynamic software, creating architectural designs parallels the passion I have for being a living conduit for God's healing, God's deliverance, God's wisdom, and God's peace.  Jesus is our passionate Rabbi and when I abide in Him and He abides in me, His passion courses through all that I am.        
Women's Bible Study Leader
Favorite scripture:
My favorite book of the Bible is Isaiah. One of my favorite passages talks about praise and worship. God is so good we need to praise him each day. 
What am I passionate about?
Living the way God wants me to be. He is my everything. My family friends and church family are a very important part of my life. God has blessed me in so many ways.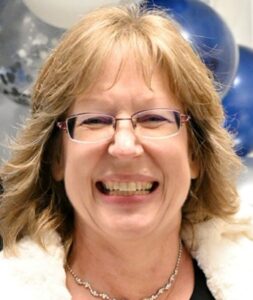 Favorite scripture:
"Because he loves me," says the Lord, "I will rescue him; I will protect him, for he acknowledges my name. (psalm 91:14 NIV)
What am I passionate about?
I love the outdoors. I always feel closest to the Lord when I'm out in nature. Camping, fishing, rock hunting, and metal detecting are some of my favorite hobbies I get to do with my husband and best friend, Pat. I really enjoy thrift store shopping and garage sale hunting for vintage treasures with my friends. I love Fellowship and sharing meals with friends.
Contact Laura
laura@passionvineyard.life